If you want to send push notifications to a 'Group' which is already set up, you can find the code needed in the 'Access Management' section of the ABLE Admin Portal.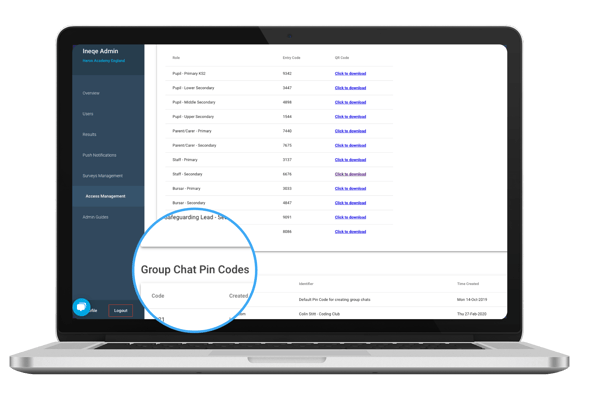 Note: The Safer Schools Admin should have your school's login details for the ABLE Admin Portal. Find out more about Safer School Admins here.
Still need help? To contact the Safer Schools Team click here.