The results for the Digital Tests in your Safer Schools App are found in the 'ABLE Admin Portal'.
Tip: For more information about the ABLE Admin Portal click here.
1. Log in to the ABLE Admin Portal (click here). Click on the Results navigation bar.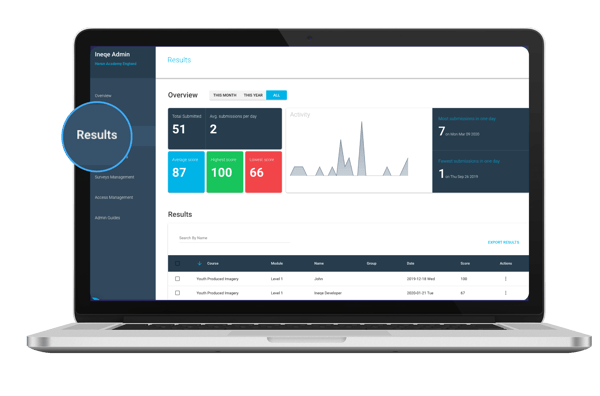 2. Click Export Results. A CSV file will automatically download to your computer.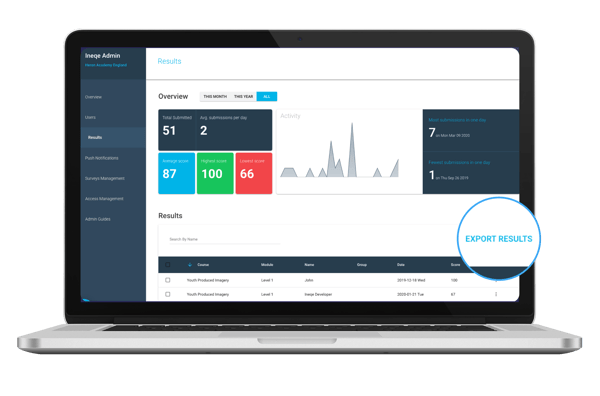 3. To view a user's certificate, click on the Search By Name bar and type in their username. Then tap the 3 dots beside their account.
4. Select View from the pop-up menu. Click on the Download Certificate on the pop-up screen. A pdf certificate will download to your computer.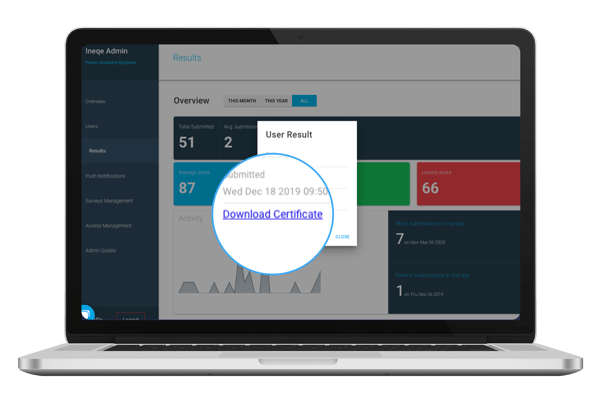 Still need help? To contact the Safer Schools Team click here.