This article explains how to send push notifications through the 'ABLE Admin Portal'.
Once logged into the ABLE Admin Portal (click here), click Push Notifications on the left menu, then click Create A Notification on the right.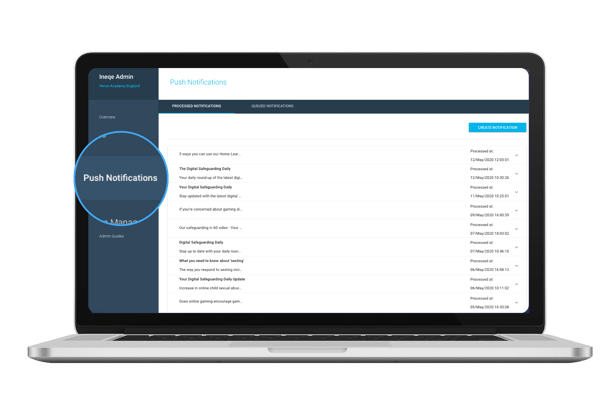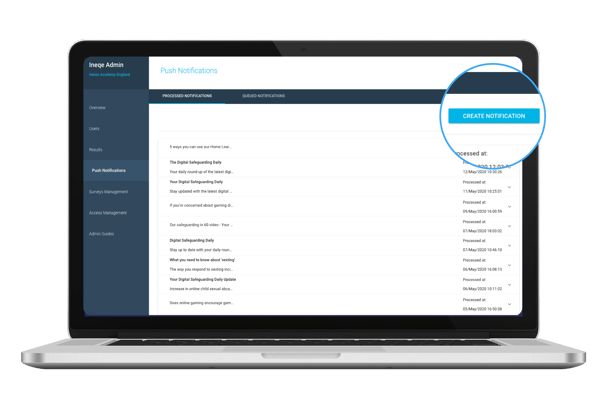 You will then see 4 separate settings for creating your push notification.
1. Recipients
Here you can select who you would like to send a push notification to. You can choose to send this to Everyone or Selected Roles.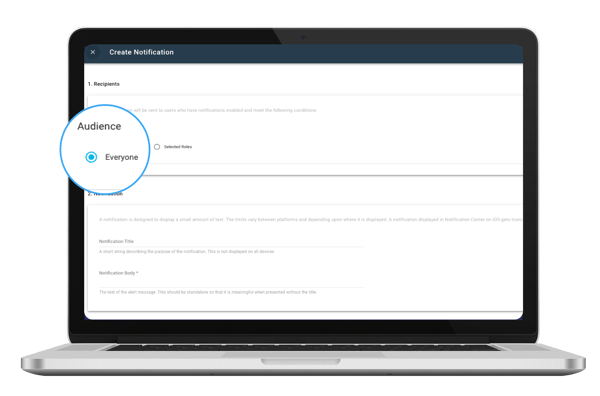 2. The Notification
Notification title - insert the title of the notification
Notification body - insert the accompanying text of your notification.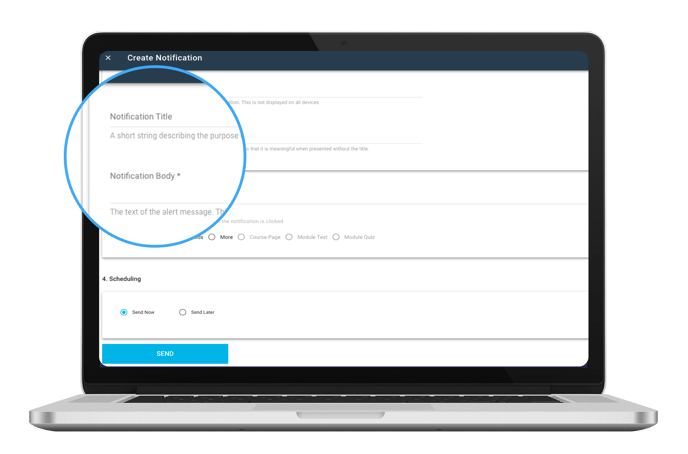 3. App URL
The notification can include a link to a specific place in the App.
Note: You can only link certain sections of the App to certain roles. Below is a quick guide for each role.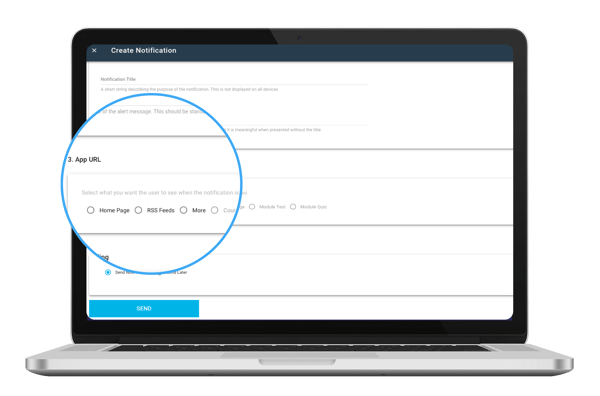 Send to everyone
If you're sending to everyone, you can only send push notifications to:
• Home Page (Main Menu)
• RSS Feeds (e.g. News)
• More (Non-course - Main Menu item)
Send to role (staff/parent/pupil)
You can be more specific when sending a push notification to a particular role. The extra options are:
• Course Page
• Module Test
• Module Quiz
Tip: If, for example, you want all staff to complete the Appropriate Use Digital Test you would select:
• Module Test
• Appropriate Use (from the drop-down)
• Module Name (if applicable)

4. Scheduling
Here you choose when the push notification will be sent.
Send now - Sends the push notification right away. Click Send.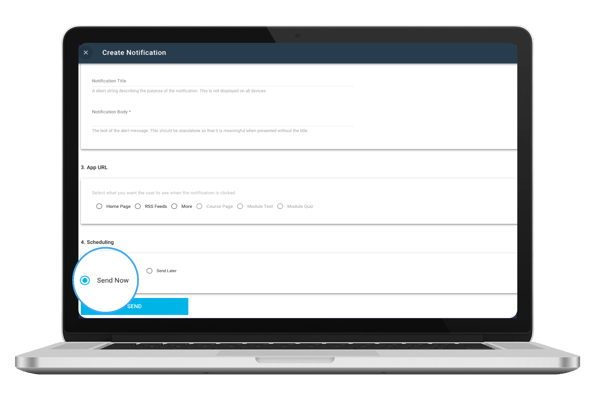 Send later - Schedule a date and time to send the push notification out. Click Save to schedule your notification.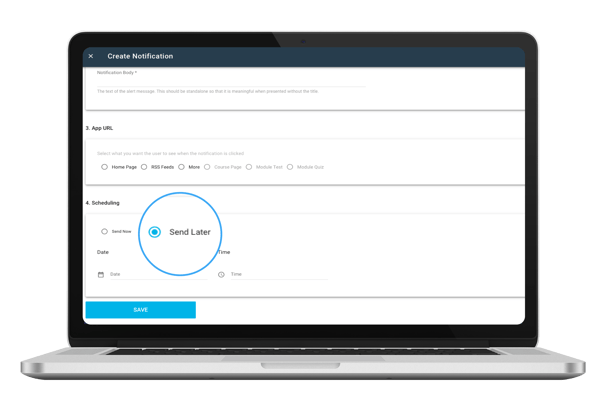 Still need help? To contact the Safer Schools Team click here.