The ABLE Admin Portal is accessed using your username and password provided in your 'Welcome' email, or by login details created by your Safer Schools Admins.
Note: Sometimes the Welcome email (sent by saferschoolsonboarding.co.uk) can end up in your Junk or Spam folder. If you have checked there and you did not receive your Welcome email, click here.
If you are a Safer Schools Admin, a Head Teacher or DSL / Safeguarding Lead you should have received a Welcome email after registration for the App was completed. This will contain your ABLE Admin Portal username and password.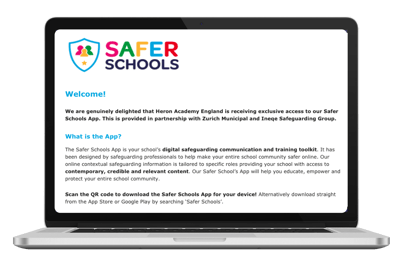 Tip: The ABLE Admin Portal is supported on Google Chrome and Microsoft Edge, so make sure you are using one of these browsers when trying to log in.
If your Safer Schools Admin has created login details for you, you should have received a similar Welcome email.
Note: If you have your login details and are having trouble logging in, try these steps -
1) On the ABLE Admin Portal login screen (click here), make sure you are selecting the Safer Schools Package on the Organisation dropdown.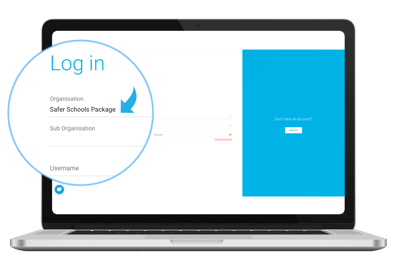 2) Make sure you have selected the correct school in the Sub-organisation dropdown.
Tip: Some schools have similar names (for example "St. Mary's"), therefore make sure you scroll to the correct school. If your school shares the same name with another school, your region should appear in brackets, for example - "St Mary's (Leeds)".

3) Make sure your username and password are correct. If you have forgotten your password please click Forgot Password on the ABLE login page (click here).
Still need help? To contact the Safer Schools Team click here.