If you are a member of staff, parent/carer or pupil, contact your school office for your login code. If you are the Safer School Admin, Headteacher or Safeguarding Lead (e.g. DSL, Deputy DSL, Child Protection Officer), please continue reading!
Note: We recommend for best performance with the Admin Portal that you use Google Chrome as your browser (download Chrome here). It is also compatible with Microsoft Edge which you download here. If you are using Internet Explorer, you may find that the Admin Portal is not as responsive. For further information on the Admin Portal click here.

Access Codes for each role within your school are found in the ABLE Admin Portal. These are the steps to find these codes -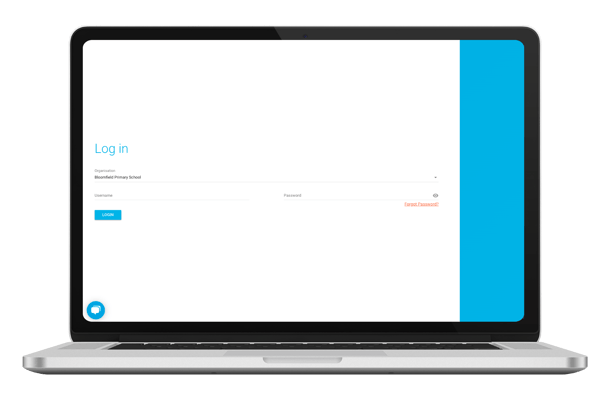 2) In the 'Organisation' dropdown select "Safer Schools Package", then select your school's name, and then enter the login details you received in your welcome/admin email.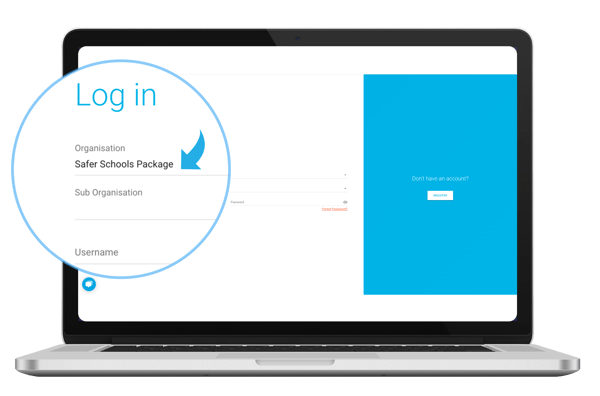 3) When you have logged in, click Admin Portal on the left.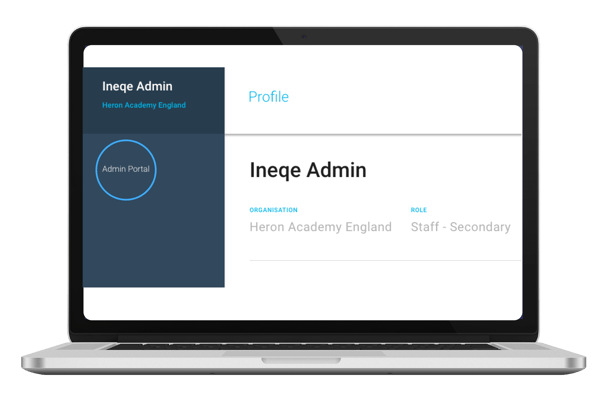 4) Then select Access Management in the menu. This will display the access codes for each role in your school, and links to the QR codes for each role.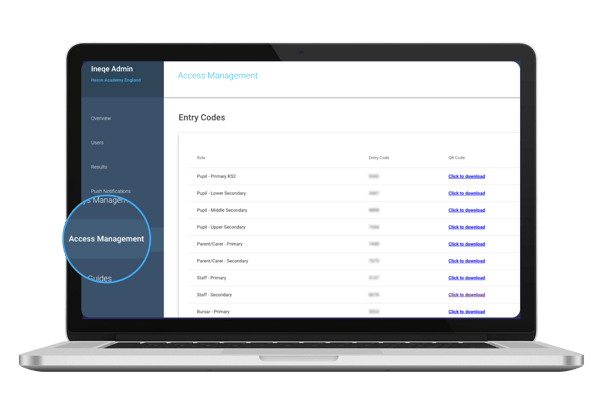 Still need help? To contact the Safer Schools Team click here.