The Groups feature within your Safer Schools App allows you to communicate via one-way messaging with different groups within your school community. The steps below outline how to set this up.
Note: The below process is for the iOS version and may appear different in the Android App.
Groups follows a safeguarding first approach for communicating with parents/carers and pupils.

Step 1 - Select the News Hub icon from the main menu tab. Then select the School Groups icon.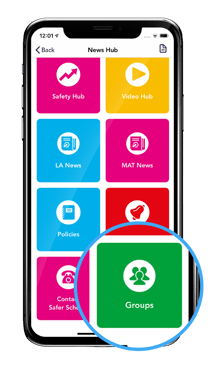 Step 2 - Simply select the Create Group button at the bottom of the page and enter the relevant Group's PIN code (this can be found in your ABLE Portal under Access Management - click here for login instructions).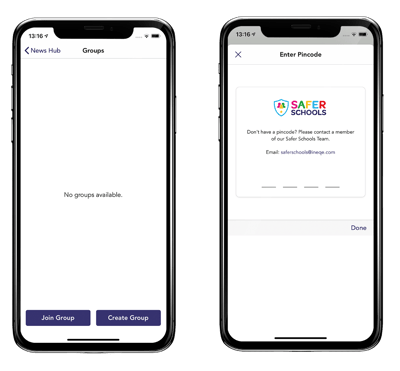 Step 3 - Create your Group Name (e.g. School Football team). For Group Creator Name add the name of the group creator (e.g. Mr. Stitt, P.E. Teacher).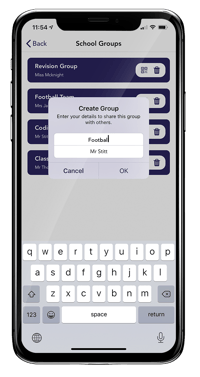 Step 4 - Tap OK to create your Group. This will take you to a screen displaying a QR code and a Join Code - make sure you safely record these. Select Share to share these codes with whomever you wish.
Tip: Please ensure that you screenshot and save your QR code or Join Code. If you log out and in again you will not have access to the group without this code.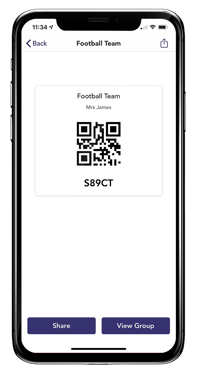 Once you log back into another user profile from which the group was created, simply select Join Group and enter the Join Code / QR code and the applicable group will re-appear.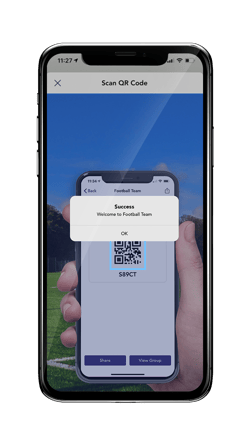 Invited person(s) will need to do the same - select Join Group. They should then scan the provided QR code or enter the Join Code to access the specific group. They will now be able to receive the messages posted by the group organiser.
Note: Groups uses a one-way messaging system (similar to push notifications). Only the group organiser (Staff roles only) can send messages within the feature.
Still need help? To contact the Safer Schools Team click here.