Learn how to view test results in your Safer Schools App.
Log in to the Admin Portal and in the menu on the left select Results.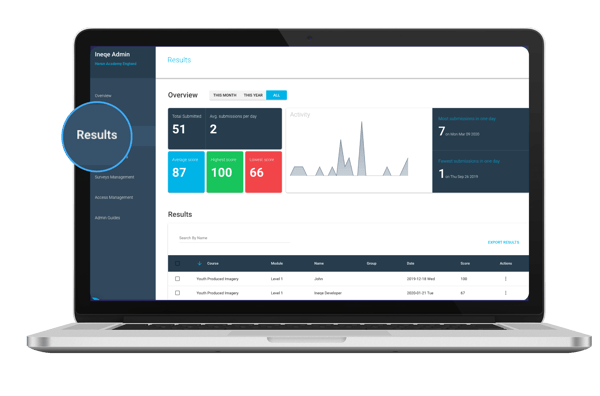 Here you will see who has taken the tests, which tests they have taken and their related scores.
Note: Need help logging in? Click here.
Still need help? To contact the Safer Schools Team click here.