The ABLE Admin Portal is accessed using your username and password provided in your 'Welcome' email.
Tip: Click here to open the ABLE Admin Portal in a new window.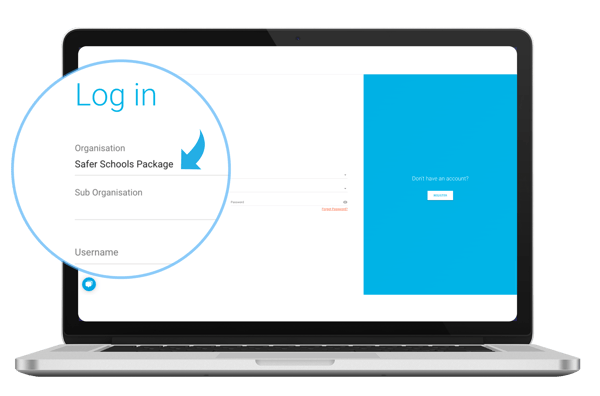 Follow these three simple steps to log in:
In the Organisation dropdown list search for and select the Safer Schools Package.
A Sub-organisation field should appear. Select your school. (You can type the first three letters of your school to quickly advance through the list).
Enter your Username and Password which were supplied with your Welcome email.
Note: If you did not receive your Welcome email, click here.
Still need help? To contact the Safer Schools Team click here.