If you are a member of staff and want to set up a group on your Safer Schools App, you need to contact your Safer Schools Admin who will issue you the 4-digit code.
Tip: If you are the Safer Schools Admin you can find the Group notifications code in the Admin Portal under Access Management at the bottom of the page. Click here to access the Admin Portal. For more information about the Admin Portal click here.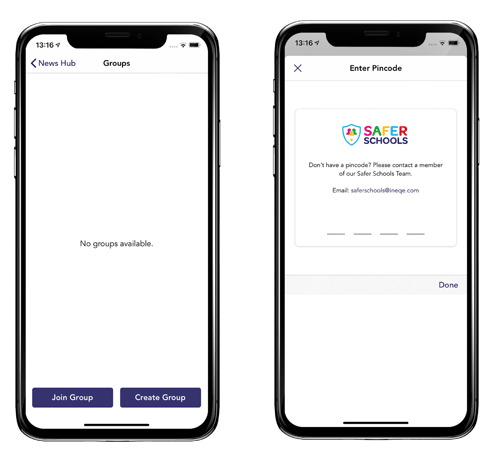 Tip: If you want to know how to set up a Group within the Safer Schools App click here.
Still need help? To contact the Safer Schools Team click here.