Once users have completed a Digital Test within the App, you can then export the test results from the ABLE Admin Portal. Follow the instructions below to learn how.
Tip: For more information about the ABLE Admin Portal click here.
Log in to the Admin Portal (click here) and go to Results.

The results should have been populated in the bottom fields.
If you click on the Export Results (as highlighted) the results will save to your computer as an Excel file.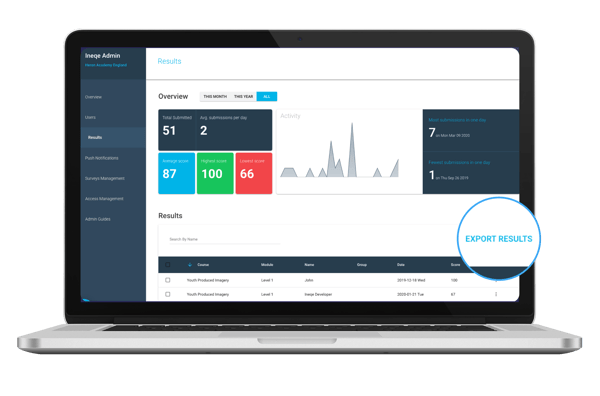 Still need help? To contact the Safer Schools Team click here.